Thinning or Wrinkling Lips In LOS GATOS, CA
Thinning or Wrinkling Lips In LOS GATOS, CA
Conveniently located to serve the areas of Los Gatos, Mountain View, Palo Alto and San Jose, CA
Plump it Up!
Thin or wrinkling lips are a common sign of aging, and can change the look of your entire face. If your lips are thinning, it could be due to aging or genetics; or, maybe you come from a long line of people with thin lips. Our skin loses collagen and elastin as we age, leading to wrinkles and volume loss. This process is accelerated by sun damage and other environmental factors. Furthermore, you may have developed fine lines and wrinkles around your mouth from years of smoking. Treating thin or wrinkling lips is a multi-tiered approach that can be tailored to your specific needs. You can achieve a more youthful appearance with fuller, smoother lips and less wrinkles!
Dr. Patrick Bitter, Jr., M.D. is a board-certified dermatologist specializing in non-surgical therapies to enhance skin health and delay aging and anti-aging medicine. He employs advanced techniques to achieve natural results that restore a patient's youthfulness without looking "done." Patients in Los Gatos seek treatment with Dr. Bitter because he is an expert in facial rejuvenation and offers many different options to achieve patients' desired results.
If you are concerned about thin or wrinkling lips, please get in touch with our office to schedule a consultation with Dr. Bitter. He will evaluate your skin and discuss your goals for treatment. Call today! Dial (408) 358-5757 or fill out our form, and we will call you shortly.
Follow Dr. Bitter's blog to learn more about his contributions to the world of cosmetic dermatology!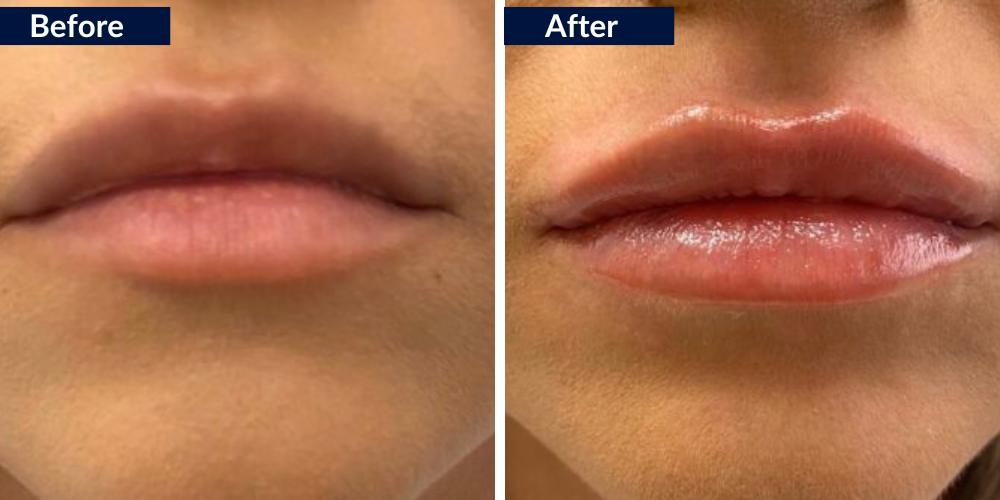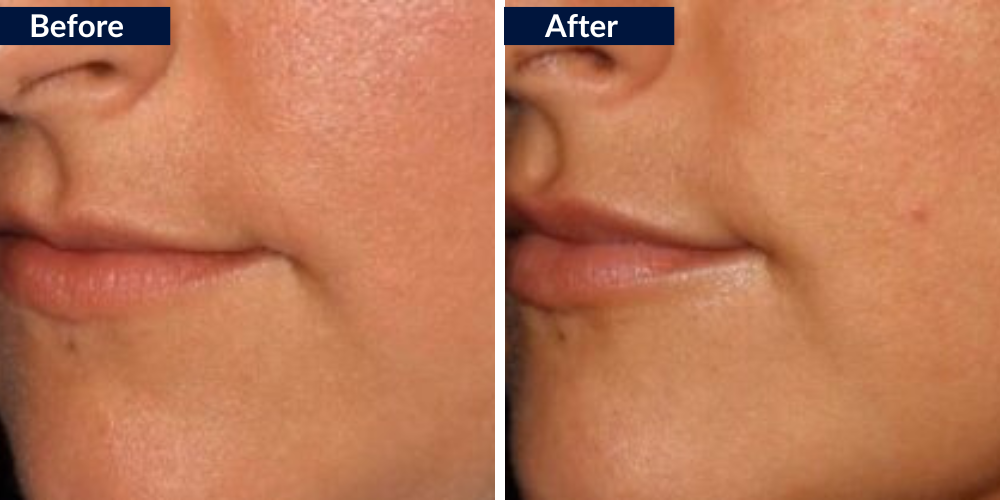 WHY ARE MY LIPS THIN OR WRINKLED?
When we are young, we may take for granted the fullness of our lips and the smoothness of our skin. But as we age, our body changes. The skin around our lips can start to wrinkle, which may be part of the natural aging process, smoking, or sun damage. Or perhaps our lips are thin, which makes applying lipstick pointless whe really what you want is a full, kissable pout. Whatever the reason, Dr. Bitter has the solution.
Because smooth, full lips symbolize youth and vitality, thinning lips can make us look older than we really are. As we age, our skin loses collagen and elastin. 
Collagen is an abundant protein in the body, particularly in the skin, tendons, and ligaments. It is a critical component of connective tissue and helps to support the skin and maintain its elasticity. When we are young, our skin contains high levels of collagen, which helps to keep it looking firm and plump. However, as we age, our bodies produce less collagen, and the collagen that is produced is often of poorer quality; this can lead to skin that is less elastic and more prone to wrinkling.
Whether the "over-plumped" look is your thing or you desire a more natural-looking result, several options are available to treat collagen loss and achieve the lips you want.
What are the Most Popular Dermal Fillers for the Lips?
If you have wrinkles around your mouth or your lips are thinning, several dermal fillers can be used to add volume and reduce the appearance of wrinkles. The most popular dermal fillers are made of hyaluronic acid (HA), a substance that occurs naturally in the body. 
Hyaluronic acid fills wrinkles by binding to water molecules, plumping up the skin. Dermal fillers can be injected into the lips to add volume and minimize the appearance of wrinkles. The results are usually temporary and last for six to twelve months. After that, the filler is gradually absorbed by the body, and the lips return to their original appearance, so a series of treatments may be necessary to maintain the results.
MORE ABOUT HYALURONIC ACID
HA is a key component of connective tissue and helps to support the skin and maintain its elasticity. It is a substance that occurs naturally in the body, but levels decrease with age. Hyaluronic acid binds with water molecules by drawing moisture from the air, in fact, six liters of water can be absorbed by one gram of HA! [2] That's a vital component for skin hydration if we've ever heard of one.
THE DERMAL FILLERS DR. BITTER USES
Many other dermal fillers are available on the market, but these are the most popular. Dr. Bitter will work with you to determine which filler fits your needs.
JUVEDERM XC AND JUVEDERM VOLUMA XC
Dr. Bitter specializes in non-surgical, aesthetic treatments for the face. For example, he can minimize the appearance of wrinkles by adding volume to lips and reducing creases with Juvederm HA dermal fillers. Two types of Juvederm are available: Juvederm XC and Voluma XC.
RESTYLANE AND RESTYLANE SILK
Restylane is another hyaluronic acid filler available in two formulations, Restylane and Restylane Silk.
Restylane Silk is a thinner formulation that is specifically designed for lines and wrinkles around the lips. This is a popular choice for former smokers who want to erase the lines from years of the habit.
Restylane works by binding with water molecules to plump up the skin of the lips.
AUGMENTING THE LIPS WITH NEUROMODULATORS
Dr. Bitter can also use treatments that contain potent neurotoxins that paralyze the facial muscles with which they come into contact. Their popularity for treating fine lines and wrinkles is skyrocketing, but did you know that they can also enhance the look and feel of your lips? They add more contours than ever before. Some of the brands we use are Botox and Dysport.
The Benefits of Full Lips
We already established that full, smooth lips could produce the effect that the clock is reversing on your appearance. But did you also know that full lips can help to keep your skin looking young? That's right – full lips can actually help to reduce the appearance of fine lines and wrinkles around the mouth.
How? Well, it all has to do with the movements we make with our mouths—the muscles around our mouths contract when we purse our lips or make other expressions. Over time, these muscle movements can lead to wrinkles. But if you have full lips, the skin around your mouth is supported and can resist the formation of wrinkles.
Further benefits of treating thin or wrinkling lips are a boost of confidence, a minimally-invasive procedure, and zero downtime. So come in for treatment on your lunch break and return to work looking years younger! It's that simple.
Contact our office today if you're interested in learning more about how Dr. Bitter can help you achieve fuller, smoother lips.
The ideal candidate for treating thin or wrinkling lips is anyone looking to add volume and definition to their lips. However, treatment is not recommended for those who are pregnant or breastfeeding, as well as those who have a history of cold sores.
Now is the time to take this important step in your beauty journey. Our staff will meet with you to discuss your goals and concerns, examine your lips and skin, and determine if you are a good candidate for treatment. You should be healthy and without any pre-existing conditions. If you are deemed a good candidate, we will develop a customized treatment plan tailored to your needs. However, if you are allergic to lidocaine, please let us know so we can alter your treatment plan.
You will also be asked to avoid sun exposure before and after treatment for about a week. It is always good practice to apply lip balm with SPF protection to maintain your beautiful results.
PREPARATION FOR TREATMENT
You don't have to do much (if anything) to get ready for lip augmentation. Dr. Bitter recommends that patients:
Arrive on the day of your appointment with a fresh face free of makeup or moisturizer. If you are unsure if you are allergic to any ingredients in your treatment, we recommend doing a patch test before your appointment; Dr. Bitter and his staff will schedule this for you upon request.